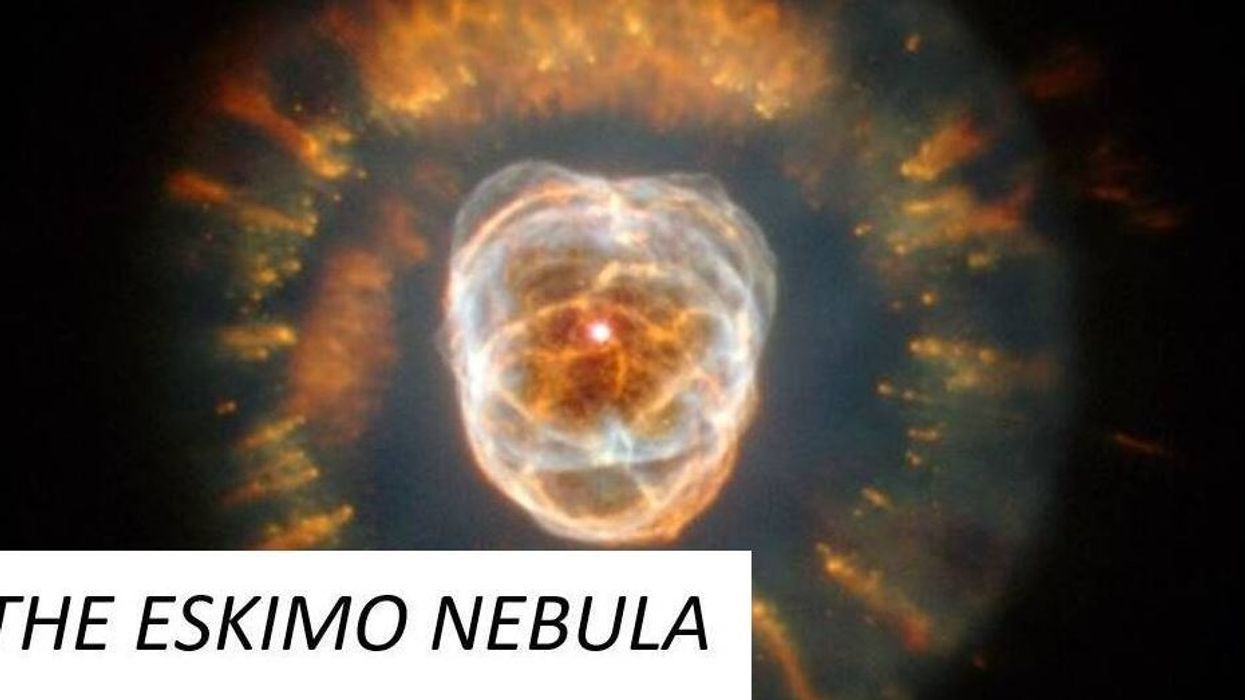 before body
Over the past few years, there has been a growing movement to fight back against some of the everyday racism that exists in America.

The Washington Redskins of the NFL have temporarily changed their name to the Washington Football Team until a more suitable, and less racist, name is determined.
The Dixie Chicks, a country band from Texas has decided to change their name to The Chicks to avoid any connotation with slavery, as has Lady Antebellum who now just go by Lady A.
(Although they stole the name form a Black woman who has been using it for over 20 years.)
---
At a time when people are trying to expunge the Earth of racism, NASA has cast its eyes to the stars to look for offensive names that it's given to objects in space.
So far, the Space Administration has found two objects that have offensive names, first is the planetary nebula NGC 2392 which commonly goes by the nickname the "Eskimo Nebula."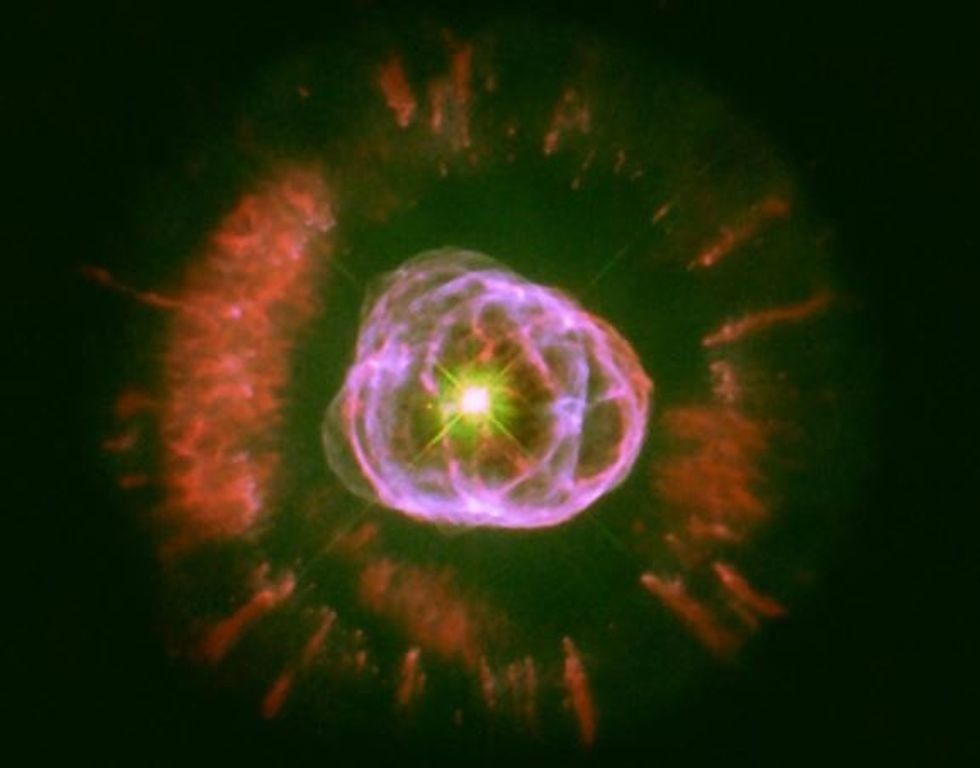 Photopoesie / Flickr
According to NASA, the term "Eskimo" is a "colonial term with a racist history, imposed on the indigenous people of Arctic regions."

The name has been used to refer to Inuit and Yupik people in Alaska for ages, and is seen by many as offensive.
"This name is considered derogatory in many other places because it was given by non-Inuit people and was said to mean 'eater of raw meat,'" the Alaska Native Language Center at the University of Alaska told CNN.
NASA will also stop referring to NGC 4567 and NGC 4568, a pair of spiral galaxies in the Viro Cluster, as the "Siamese Twins Galaxy."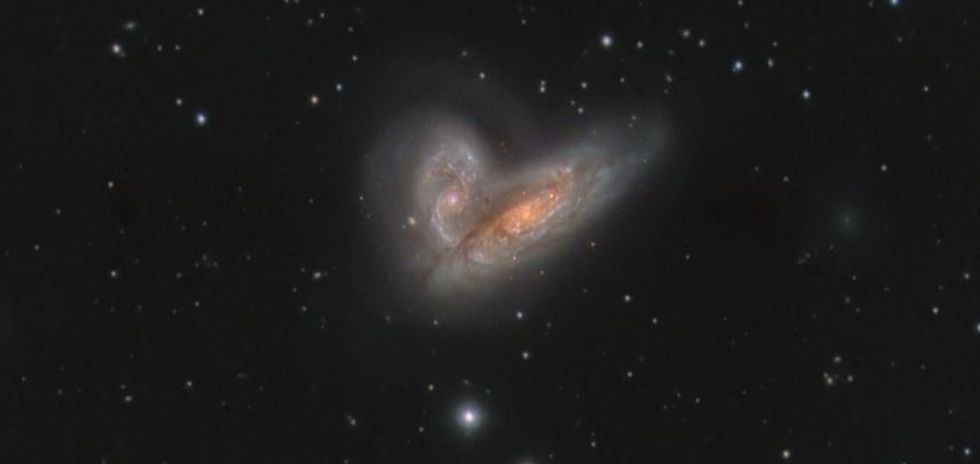 via Astrobin.com / Twitter
The term "Siamese Twins" is derived from a 19th-century freak show starring Cheng and Eng, conjoined twins from Thailand (once known as Siam.) These days, the appropriate term for twins who share body parts is "conjoined," because they can be born anywhere on the planet, not just Thailand.
after 300 wordsdsfasdasdasdadsad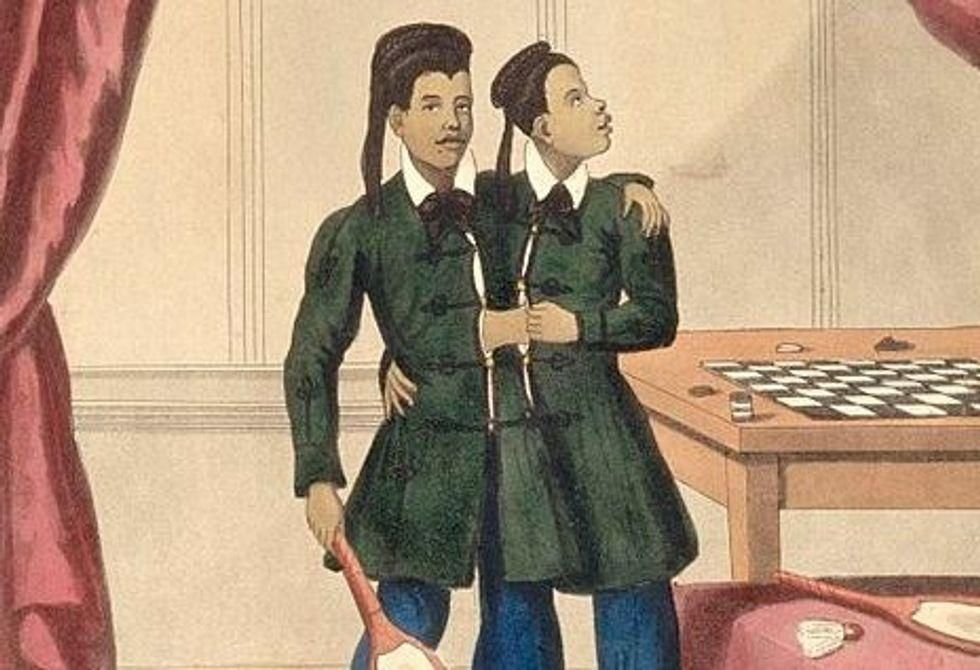 via Wikimedia Commons
"I support our ongoing reevaluation of the names by which we refer to astronomical objects," said Thomas Zurbuchen, associate administrator of NASA's Science Mission Directorate at Headquarters, Washington.

"Our goal is that all names are aligned with our values of diversity and inclusion, and we'll proactively work with the scientific community to help ensure that," he added. "Science is for everyone, and every facet of our work needs to reflect that value."
The Agency will be working with diversity, inclusion, and equity experts in the astronomical and physical sciences to provide guidance and recommendations for other nicknames and terms for review.
"These nicknames and terms may have historical or culture connotations that are objectionable or unwelcoming, and NASA is strongly committed to addressing them," said Stephen T. Shih, Associate Administrator for Diversity and Equal Opportunity at NASA Headquarters. "Science depends on diverse contributions, and benefits everyone, so this means we must make it inclusive."
If space is truly the final frontier, then it should be a place we can journey while leaving the troubles we've created on Earth behind. Kudos to NASA for its new effort to make space a little more comfortable for all mankind.